"

"Hiedi song seduces you it's an amazing version."" - Nigel Jones Tyga FM Austalia
— Comment to Song Plugger for Santa Baby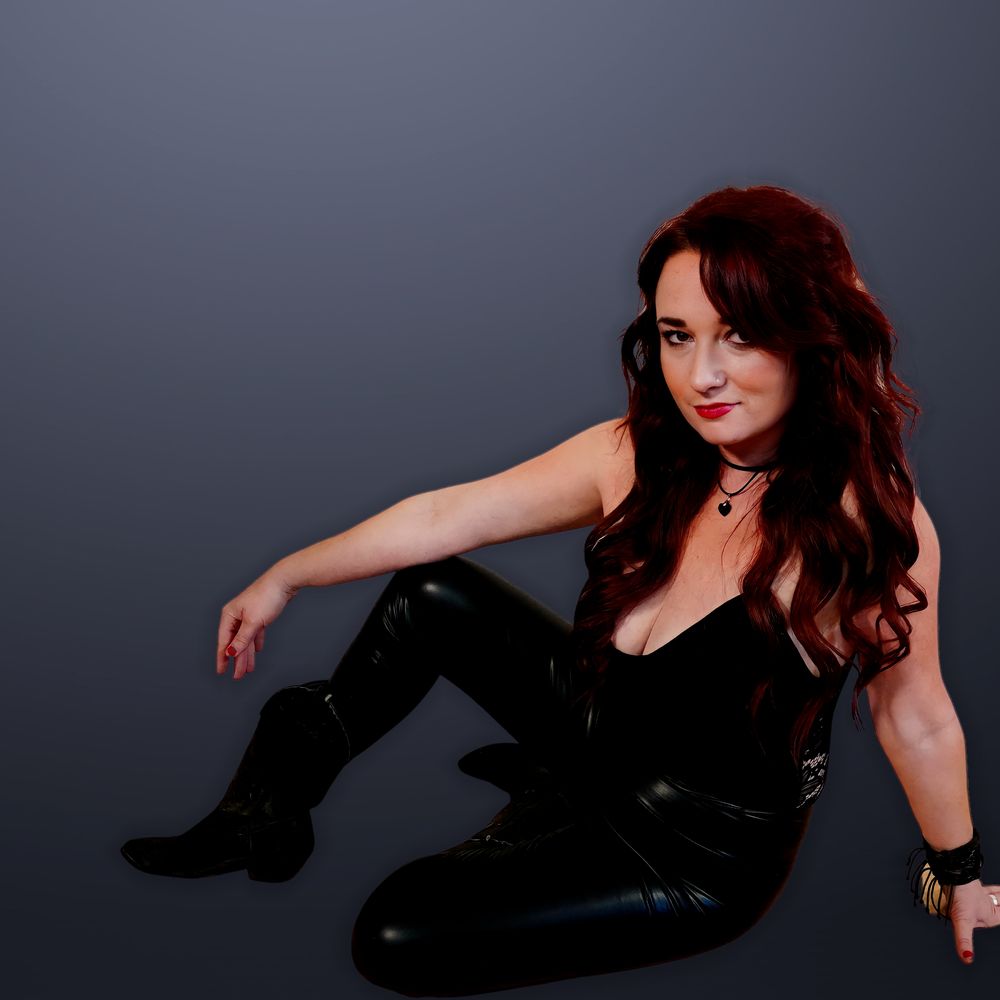 Hiedi Hyacinth
Taking a Break and Rebranding
The journey to success for any musician comes at a cost. For women in the music industry some will argue the cost is even higher. Having to balance being a mother and chasing the dream of music is one filled with mountains and hidden pitfalls. After pouring out 5 solid years into her career a young Hiedi  was forced to take a step back from a promising career. Many would not start a biography talking about stepping away from their music career, but in Hiedi's case stepping away speaks to the person she is and the authentic brand she is creating. It took strength Heidi never knew she had to walk away from her career and focus on her mental health and her family. After a 5 year hiatus, with courage and tenacity Hiedi stepped back into the recording studio to record a brand new single. The song titled "All the Good Ones Are Crazy" is not about men as many first think when they read the title. The lyrics are actually biographical, and speaks to the woman Hiedi has become. She is a woman who recognizes she does things her way and she will get to her destination, it just might not be on the path everyone else uses. So how does her music fit and translate into life journey. 
Hiedi started singing as a young girl. Like many young Canadian girls she sang into her hairbrush and belted out her favourite Shania Twain songs to anyone who would listen. Often times, forcing her parents friends and other family members to be her audience. Never taking any formal lessons, or coaching growing up, Hiedi was born with natural talent. Not unlike other big named Canadian country artists, Hiedi got her "live" start in Karaoke bars, and quickly moved to live paid gigs with a band. Performing at local rodeo's in BC, bars, and festivals. Hiedi has had the opportunity to open for Julian Austin, Karen Lee Batten and regularly has the privilege of using KL Batten's band as her own backup band, before she stepped back and since her return to music.
In 2021 when Hiedi returned to the professional music scene, she looked for a new team to help her relaunch. She was signed by Pinky Simms of Black Mountain Music & Media. Since her signing she has rebranded to the name Hiedi Hyacinth from Hiedi Letiec. Under the name Hiedi Hyacinth she released "All the Good Ones Are Crazy", to both Canadian and International radio. Her first radio release. Charting in Australia at number 1 for 3 weeks and staying in the top 10 for 5 weeks. "All The Good Ones Are Crazy" garnered 1026 adds around the world including some secondary stations in the USA. In Canada she had a solid run with her first single, receiving excellent feedback. 
What hasn't changed with Hiedi is her incredible talent. She still has a power house voice. Her focus is on building a Brand of true country rock. A long time admirer of both Miranda Lambert and Canada's own Megan Patrick, you won't find Hiedi singing any of today's "cookie cutter" country. She writes what she lives, she sings songs about real life, be it playing in the dirt, fishing (one of her favourite pass times), the passing of someone you love, or being cheeky, the lyrics will ring true of Hiedi, and the vocals will be powerful. 
Hiedi Hyacinth is currently getting ready to release her first Christmas single followed by her next single in Spring 2023. Hiedi may have taken some time off, but like the BC mountains surrounding her, she is back, standing tall and ready to cast her shadow over the country music scene. 
"

This EPK is like me, small but mighty. Take a chance on me, good things come in small packages"" - Heidi Hyacinth
ISSA 2023 INTERNATIONAL FNALIST
3 Categories
Female International rising star
Female international songwriter
Female international emerging artist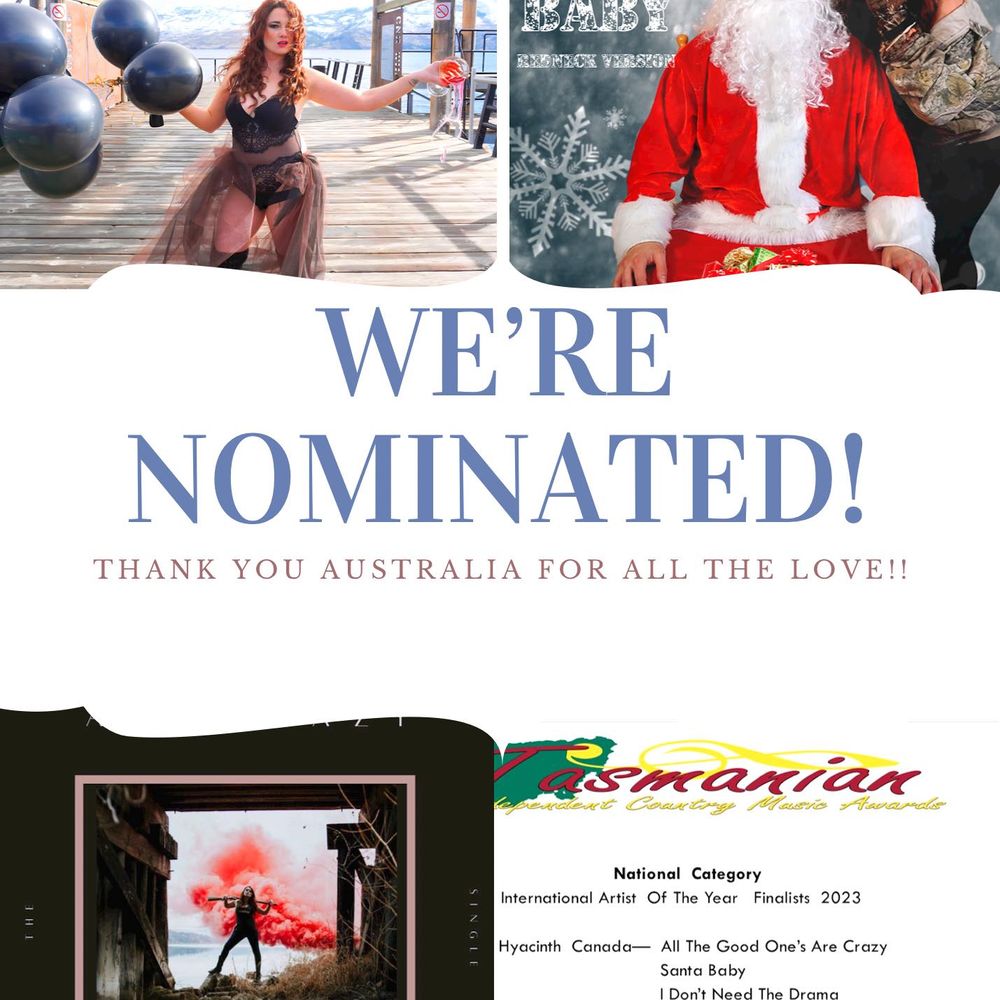 Tasmania Independent Country Music Awards
International Category 2023
-All The Good Ones Are Crazy
-Santa Baby
-I Don't Need The Drama
Award will be announced in October 2023!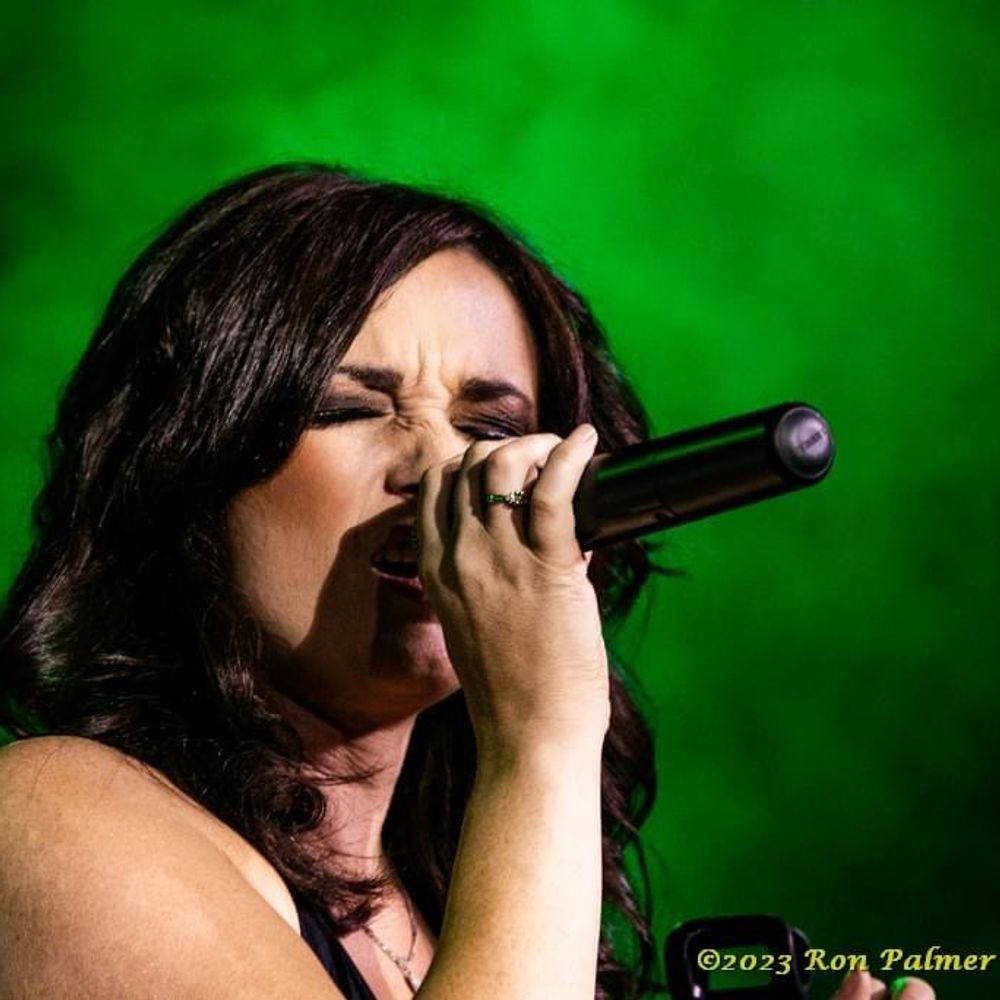 Shows of Note
-2023 Diamonds In The Rough CCMA (non sanctioned)
-Opened for Karen Lee Batten
-Merritt Rockin River Stage
-Opened for Julian Austin
-Top 10 CMT Karaoke Star
-Cloverdale Rodeo
More Press Photos